Practical Articles to Give You an Advantage
*For Magicians, Martial Artists, Jugglers, Bartenders ...
1) Articles for Magicians
Coin Snatchng with Cold Hands

If you're a coin snatcher, then you'll want to read this. Ignore this advice, and … drop the coin! Coin Snatchng with Cold Hands

Coin Trick Tip

Do You Use a Knife in Your Magic Act or Routine?
Do You Want to Be a Cheap or Classy Magician?

How to Find Good Magic Stores

When Small Coins Are Better
The Local Magic Shop: Getting the Most from Yours

Coin Snatching Review From a TheMagicCafe.com Reviewer
2) Articles for Bartenders
Bartenders - The Perfect Shot

The Efficiency Pour for Bartenders

Bartender Reputation Building
Jugglers: A Tip For "Juggling" Storytelling

Kip's Presentation for Broken-Rhythm Juggling

Broken Rhythm Juggling Pattern
Coin Snatching for Jugglers

Magic Shops For Jugglers

Sure, a lot of magic shops featuring juggling equipment, but there is so much more there for a juggler. These shops are harder to find these days, yet they offer so much … Magic Shops for Jugglers
Hammer Principle Improvement

Mind Your Punches

The Dynamic Martial Arts Library

http://coinsnatching.com/martial-arts-skill-boost/
MAGIC MENTOR (FREE)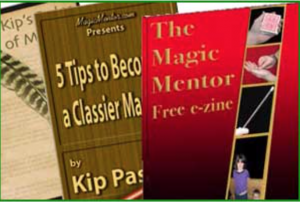 Improve your magic and your magic style with this newsletter.
Almost all content with very little sales pitch. I'll tell you about products I'm proud of on occasion, but the focus really is giving you practical information that will really get you to the next level as a magician.
Join the Magic Mentor … IT'S FREE!
You'll get an instant download (or two 😉 as soon as you confirm your subscription.
We value your privacy and would never spam you
"Once, I saw this guy switch a coin in a spectator's hand. It was awesome. May I tell you about it?"

Laura Overton Do you want your testimonial here?